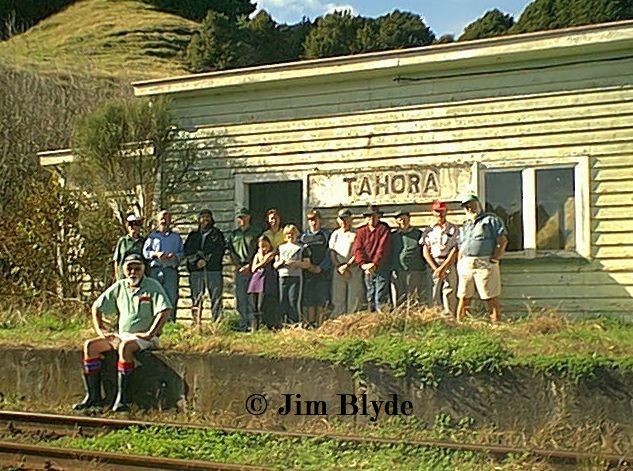 Members at Ta Hora Station at Ta Hora, which is on the SOL line. We went out to site the station to verify whether it is worth our while to apply for funding to resite the building at our Waitara Road yards.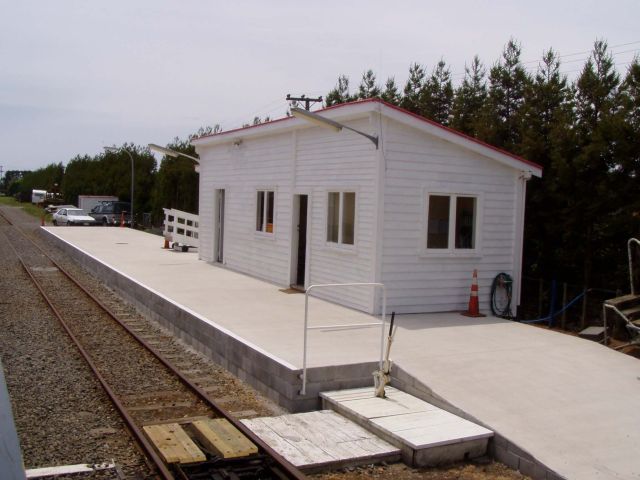 Platform sealed, undercoat completed the station is looking so much better now.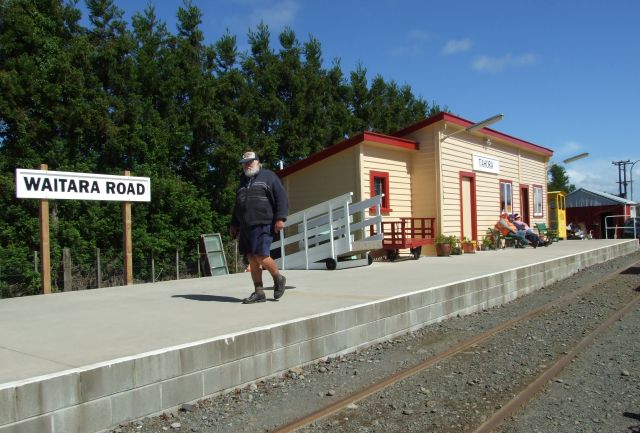 Colin, had the privilage of unveiling of the name board on the station to celebrate our ten years of operation.